my big cat, Lefty Ruggerio Gaudio, likes to lay around. And, when i say 'around'..i really mean lay 'around'. he's the godfather to the rest of my cats. i really shouldn't have gotten him that spiked collar...sheesh! Take a look at him...



(i come home from work to see this...)



(he jumps in here when i open the door. it sucks but, it's so funny.)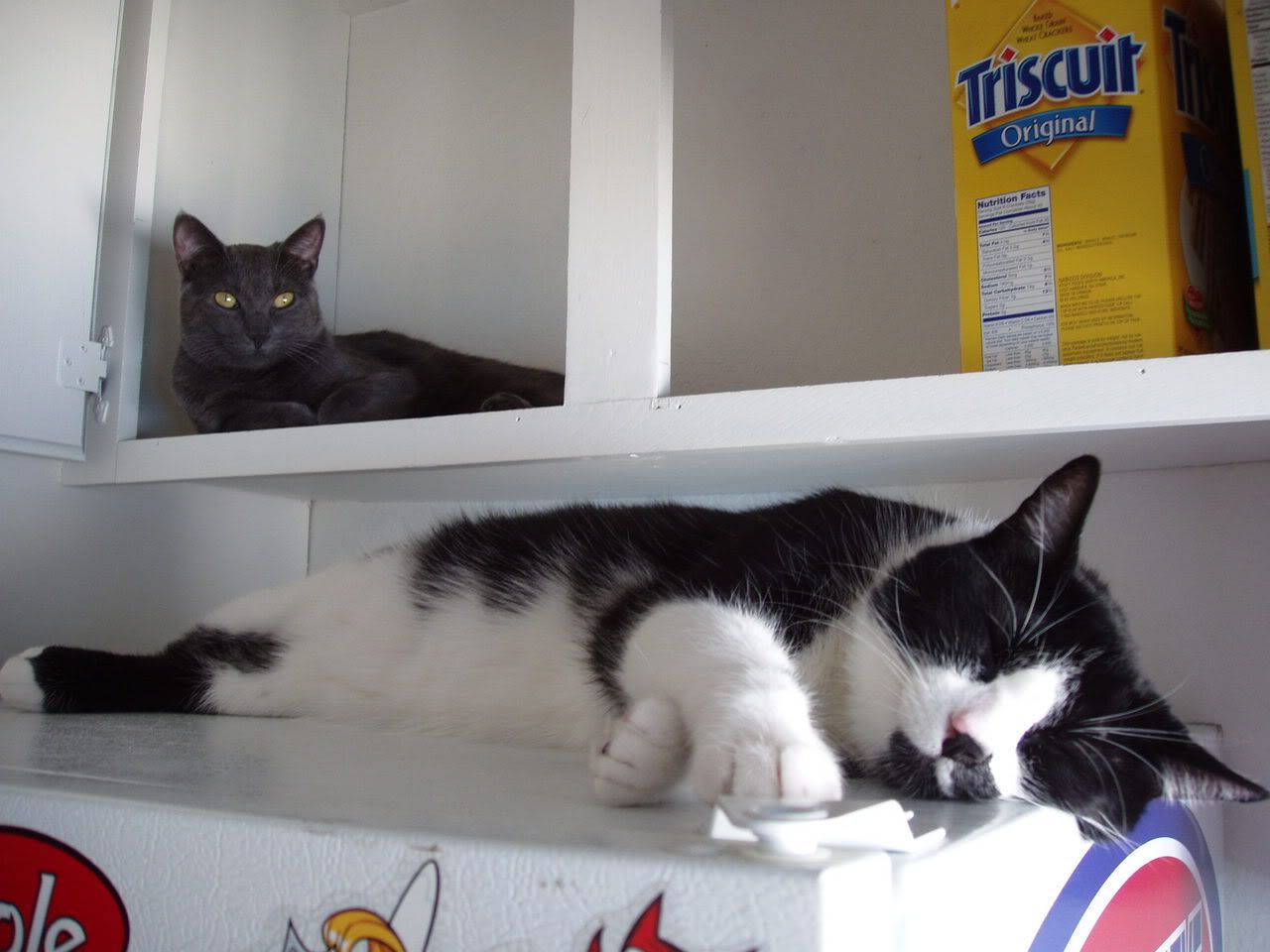 he's a strange lil' BIG kitty and i LOVE♥ him!!